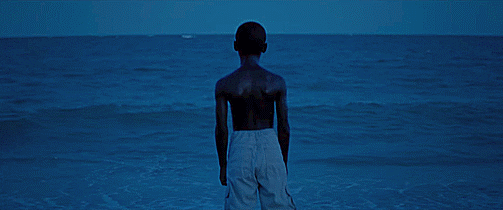 We're already 11 days into the new years and yet critics have been releasing their Best of 2016 lists for more than a month. I am doing so only today.
Not living in a metropolis, I don't usually get to see many of the films that make, say, the list of The New Yorker critic Richard Brody. Then again, many of the films that show up on Brody's list never get seen by 99 percent of the population anyway. So …
I do have a few films on my list that have yet to screen in Spokane. But one ("Jackie") will open Friday. And another ("Paterson") is bound to play here soon. So, without wasting any more time, following is my list of the films that I liked the best in 2016. Also, I add a few incidental comments at the bottom.
Best films 2016
1. "Moonlight": Barry Jenkins' little movie about coming of age and struggling with love in Miami is powerful, passionate and moving, and the way Jenkins tells his story — which comes in three chapters — is the essence of art.
2. "Manchester By the Sea": This tale of life after tragedy is a life study by Kenneth Longergan that is buoyed by periodic moments of humor and some examples of great acting.
3. "La La Land": A perfect blend of past and present, this Damien Chazelle musical is a bit of performance magic.
4. "Arrival": Rejecting the aliens-are-among-us cliche, director Denis Villeneuve chooses to craft a thoughtful film about the difficulty of communication and the mystery of temporal relativity. Amy Adams has never been better.
5. "Jackie": Keying on the first few days following President John Kennedy's assassination, director Pablo Larrain explores the struggle faced by his widow Jacqueline and her attempts to protect her late husband's legacy.
6. "Loving": Simply told, while avoiding any overwrought action sequences, Jeff Nichols relates the based-on-real-events story of two people attempting to exert their basic right to love and marry.
7. "Fences": Adapting the August Wilson play, director-star Denzel Washington portrays a tough man who gets caught up in his own myth-making. Viola Davis won a Golden Globe for playing his long-suffering wife.
8. "Paterson": So slight it barely makes a wave, this Jim Jarmusch film is a study of a bus driver who, instead of living the expected life of quiet desperation, sees beauty in all around him — and expresses it in poetry.
9. "Love & Friendship": Returning to the screen, Whit Stillman gives us a Jane Austen rendition of a most unforgettable figure, the supremely narcissistic figure of Lady Susan Vernon (superbly played by Kate Beckinsale).
10. Billy Lynn's Long Halftime Walk: Despite his technical missteps, Ang Lee immerses his film in the story of veterans who are cast as heroes during a professional football halftime show, if only to make everyone else feel better for the sacrifices they don't have to make themselves.
Second 12 (no particular order)
"O.J.: Made in America" (ESPN produced documentary)
"The Night Of" (HBO)
"Green Room"
"Zootopia"
"Hell or High Water"
"The Handmaiden"
"Weiner"
"Hunt for the Wilderpeople"
"The Edge of Seventeen"
"Eye in the Sky"
"13th"
Most mind-bending films
"The Neon Demon"
"Swiss Army Man"
"The Lobster"