One of greatest things about cord-cutting (other than the savings) is that you aren't tied to your TV and cable box to watch popular shows, which is especially handy during holiday travels. With a Wi-Fi connection and mobile device, you can binge watch on planes, trains and automobiles (non-drivers only).
When you need a break from holiday cheer, check out a few of my favorite newish half-hour shows that don't quite fit into the sitcom category. I think of them as off-kilter rom-drams featuring eccentric families that will make you really appreciate your own.
While originally broadcast on Channel 4 in the U.K. earlier this year, "Catastrophe" was available to U.S. viewers through Amazon Prime Instant Video this summer. American comedian and writer Rob Delaney co-created and stars in the series with Irish actress Sharon Horgan about two relative strangers who become a couple after a vacation fling leads to a high-risk pregnancy.
With only six episodes, the short series mirrors the brief courtship, engagement and marriage of the two middle-aged protagonists as they grapple with cohabitation, work and anxiety about impending parenthood. It sounds intense, but the good-natured banter between Delaney and Horgan keeps the tone friendly, for the most part.
The second season is currently airing in the UK; its Amazon Prime release date has yet to be announced.
If you read comedian Aziz Ansari's recent non-fiction book "Modern Romance" or watched his stand-up special "Live at Madison Square Garden," some of the plotlines in his Netflix original series "Master of None" will seem a little familiar.
But that doesn't make the series any less enjoyable, especially the episodes that embrace bringing up topics that aren't usually addressed on film—how racism and sexism in media feed prejudice in society, the immigrant experience in America and the realization that old people are just people who got old.
If you're visiting family over the holidays, I recommend viewing "Parents" and "Old People" in advance; maybe you'll be inspired to instigate some of the same conversations Dev has with his parents and his girlfriend's grandmother with your own relatives.
A bonus fun fact is that Dev's on-screen parents are Ansari's actual parents who have never acted before. Keep that in mind when Shoukath Ansari wins an Emmy for Best Guest Actor in a Comedy Series next year.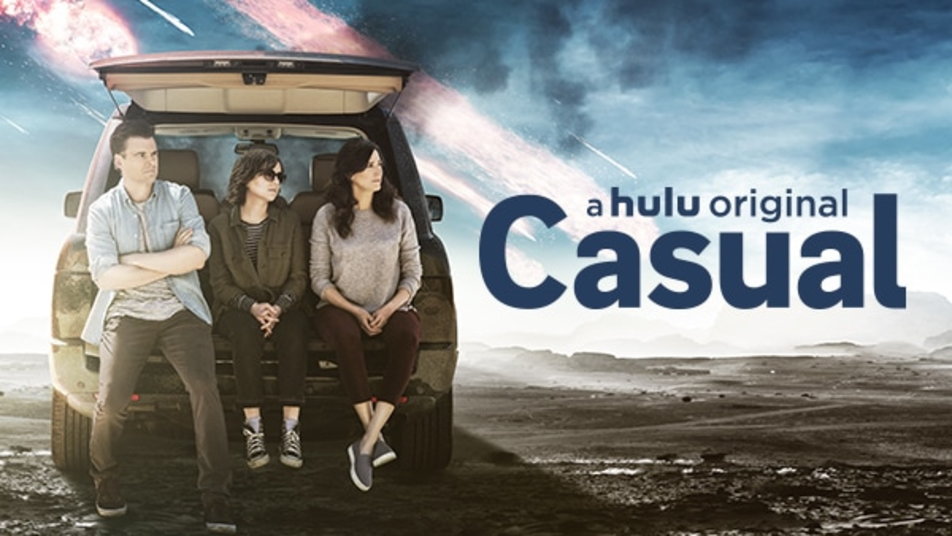 For something a little darker, brace yourself for Hulu original "Casual." Following a divorce, psychiatrist Valerie (Michaela Watkins) and her teenage daughter Laura (Tara Lynne Barr) move in with Valerie's brother Alex (Tommy Dewey), whose background as a successful dating website founder qualifies him to give his sister jaded and brutally honest dating (or hooking-up) advice, but leaves his own love life lacking.
Watkins' previous ventures on "Saturday Night Live" and "Trophy Wife" were sadly short-lived, but "Casual" has already been renewed for a 13-episode second season. Her performance is simultaneously heartbreaking and hilarious, and reaches some "Office"-level, face-covering, cringe-worthy moments, especially in "…", as in:
Last week's Thanksgiving episode "Bottles" depicts what might be the most mortifying family dinner imaginable. Proceed with caution. Or, at least, wine.