River City Brewing
121 S. Cedar St., Spokane, WA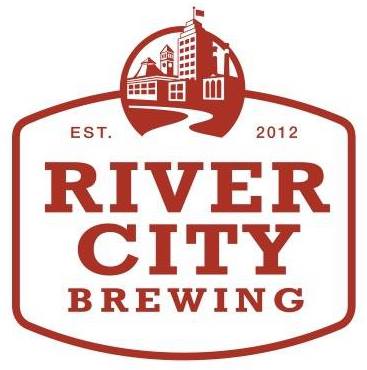 After losing their lease in Idaho, owners of the former Coeur d'Alene Brewing moved operations to the west end of downtown Spokane. The holdover Huckleberry Ale and VB (Vanilla Bourbon) Stout have been joined by the likes of Riverkeeper IPA (benefiting the local water protection program) and the seasonal Midnight Marmot imperial stout; the taproom closed at the end of 2017, but beers still are distributed on draft and in newer 22-ounce bottles, and pour for monthly First Friday parties inside the brewery.
Opened: February 2013
The story: The owners of the former Coeur d'Alene Brewing, which closed there in 2010, revived their brewery operation in the Carnegie Square district on the west end of downtown Spokane.
The scene: The modest, two-level taproom is a comfortable mix of old and new, with a few quirky touches. An original wooden Coeur d'Alene Brewing sign and a large River City Red logo hang on the walls along with a series of 172 framed philosophical and fun quotes (from "Happiness is the absence of striving for happiness" to "Judge not a horse by his saddle"). Owner Gage Stromberg's passion for bicycling (the brewery sponsors a cycling team) is reflected in the round tables encased in bike rims and tires, while the eight-seat bar is topped with fir from 100-year-old structural timbers. There's seating on a sidewalk patio in warmer weather. Beers are available in four- (marked "children's portion"), eight- and 16-ounce pours.
Food: Pints of pretzels, occasional food trucks, outside food welcome (delivery available from Andy's across the street).
TVs: One
Live music: No, though the recorded music on the sound system is all by local artists.
Specials: Micro Monday, $3 pints; Tuesday, $10 growler fills; Wednesday, $2,50 pints of special small-batch beer, person who kills the keg wins a $10 gift card; Friday, Randall-infused beers tapped each week; Sunday, buy a pint and get another for half price.
Brewhouse size: 28 barrels
Taps: 10
Beers: Girlfriend Golden (5 percent alcohol by volume, 6 International Bitterness Units), Huckleberry (5, 6), River City Red (5.6, 16), Heritage English pale ale (6.3, 40), Riverkeeper IPA (7.2, 77) and VB Stout (5.5, 55); seasonals and specialties include Inconceivable imperial pilsner, Clocktower imperial IPA, Midnight Marmot imperial stout and Congratulator doppelbock. Various offerings are poured through a Randall,a special tap system that infuses beers with flavors ranging from hops to fruits to coffee beans, on Fridays and Saturdays.
Other options: House-made root beer.
Don't miss: The revamped Riverkeeper has a complex character, with eight hop varieties – from fruity and floral to earthy and spicy – balanced by a rich malt body. A portion of proceeds benefits the Spokane Riverkeeper water protection program..
Phone:

+15094132388

Website:

Email:

Business hours
Sunday
3 p.m.-8 p.m.
Monday
3 p.m.-8 p.m.
Tuesday
3 p.m.-8 p.m.
Wednesday
3 p.m.-8 p.m.
Thursday
3 p.m.-9 p.m.
Friday
3 p.m.-9 p.m.
Saturday
3 p.m.-9 p.m.