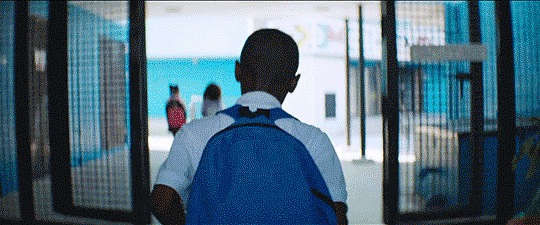 Despite the confusion that occurred during the closing moments of Sunday's Oscar broadcast — when the Best Picture Oscar was first announced as "La La Land" then correctly awarded to "Moonlight" — the show was one of the best in years.
Jimmy Kimmel proved to be a capable host, his mostly deadpan delivery keeping the attention on the show itself instead of on him (and when it did focus on him — and Matt Damon — it was funny). The musical numbers, for once, were worked into the fabric of the show — beginning with Justin Timberlake's opening and continuing to John Legend singing both "La La Land" nominations (including the winner "City of Stars").
And most of the speeches where short, heartfelt and avoided the big dramatic political diatribe that was really unneeded. Kimmel provided a running commentary that fulfilled that function, and besides, Meryl Streep said it all — and said it better than anyone else could have — during her Golden Globes moment.
Few people are going to remember how entertaining the show was, however. It will always be remembered for that final, huge screwup. Which is too bad.
Anyway, life goes on. And local movie fans have plenty of chances to still see some of the Oscar nominees and winners on the big screen over the next few days (movie schedules changed on Friday) and maybe weeks.
River Park Square, for example, is still showing "Moonlight" (Best Picture), "Hidden Figures" (Best Picture nominee), "Lion" (Best Picture Nominee), "I Am Not Your Negro" (Best Documentary nominee), "The Red Turtle" (Best Animated Feature nominee) and "Toni Erdmann" (Best Foreign Language Picture nominee).
Regal Cinemas NorthTown Mall is showing "Hidden Figures." Regal's Spokane Valley 12 is showing both "Hidden Figures" and "La La Land." Regal's Coeur d'Alene Riverstone Stadium 14 is showing "Hidden Figures," "La La Land" and "Lion."
Village Centre Cinemas Wandermere is showing "Hidden Figures," "La La Land" and "Lion," while Village Centre Cinemas Airway Heights is showing both "Hidden Figures" and "La La Land."
The Magic Lantern is showing an Oscar extravaganza: "Moonlight," "Lion," the Oscar-nominated animated shorts, live-action shorts and both programs of the documentary shorts. And it is already announced that it will bring back the winning Best Foreign Language film, Iran's "The Salesman," on Friday.
So go. See one of the Oscar-worthy films. It may be your last chance to do so anywhere else except on your home television screen.
Below: Disney's "Piper" won the Oscar for Best Animated Short Film.