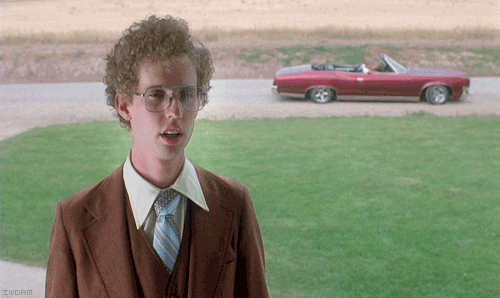 I've never minded watching movies alone. When I was in sixth grade, I convinced my mother to let me go and catch a matinee of "The Ten Commandments" at a local theater. It was a Saturday, and I'd been sick for the last couple of school days, so I really had to work hard to convince her. But I did. And as I sat there, alone in the dark watching Charlton Heston part the Red Sea, I was content.
I'm not sure I've ever enjoyed a movie experience more. The fact that I was sick again on Monday and had to stay home was an added treat. (Side note: Mrs. Whang, I still hate you.)
But seeing movies in a crowd can be fun, too, right? I can remember when the U.S. version of "Three Men and a Baby" was released (though I can't remember where I saw it – either the Lincoln Heights Cinemas or the North Division Cinemas, two theaters that closed down long ago). I recall the house was packed and that during one moment – it was when two of the three actors, Ted Danson, Steve Guttenberg and Tom Selleck, change the baby's diapers – the laughter was so loud it drowned out the movie's sound track.
These days the only sounds you're likely to hear in a movie theater not associated with what's happening on-screen are the crinkling-rustling of popcorn bags, people carrying on conversations as if they're in their living room or the sound of a phone going off (yeah, that still actually happens).
Still, under certain conditions, seeing the right movie in public can add to the experience. That, one can hope, will be the case tonight at 7 (which, I guess, is supposed to be the time of "dusk") when Movies at the Rocket Market screens the 2004 offbeat comedy "Napoleon Dynamite."
Two things: One, the folks at the Rocket admit that they got the idea from the Perry District summer-movie screenings at The Shop, so give them props for honesty; two, the movie screenings will run through August.
Oh, and they are free.
You can get all the information you need about events at The Rocket by clicking here. But my advice? If you're interested only in seeing the movie, purchase a copy and see it in the comfort of your own home. If, on the other hand, you're totally fine with experiencing the movie in a public, outdoor setting, then this might be just the cinematic adventure for you.
One more thing (just for "Napoleon Dynamite" buffs): Maybe bring your Moon Boots. You might want to dance.